Welcome to High Quality Lawns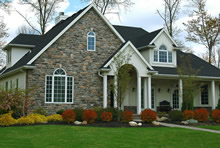 High Quality Lawns has over 15 years of commercial and residential experience in landscaping. We have built our reputation on providing our customers with the highest quality in lawn care, hence the name; High Quality Lawns.

We don't take shortcuts with your property. Each and every customer is treated the same, just like family.

Our service is trusted by hundreds of commercial and and residential customers throughout the greater Birmingham area.

Gallery
Lawn Care Services Offered:
Our landscaping services include:
End-to-End Lawn Maintenance
Mowing
Hedging and Trimming
Edging & Blowing
We also specialize in:
Pine Straw & Bark replacement
Fertilization
Flower Bed Maintenance
Irrigation Installation and Repair
Weed Control
Mulch and Pine Straw
Yard Clean Up & Leaf Removal
SOD installation and Replacement
Tree Removal



For a refreshing lawn care experience call 1-866-633-8805 today.
You may also request a free no hassle quote by clicking here.